Kenny and his crew were outstanding and did a beautiful job. They were right on time and extremely polite and professional. They performed their work in a very clean and efficient manner. They were also very understanding with the many little things I had erroneously asked for. Their recommendations definitely made the project go much more smoothly.
D, Perry Hall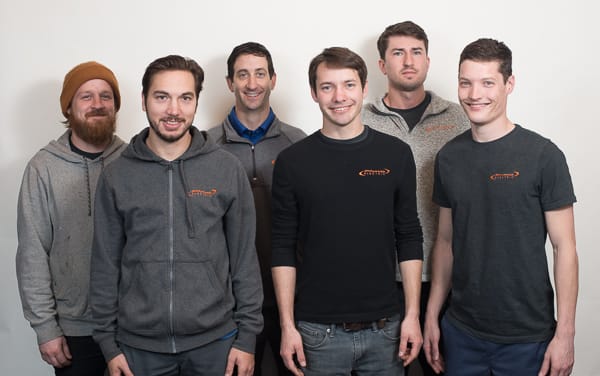 You want to know who is coming into your home or commercial site. Here's your first introduction to the Dynamo Electric team. As you'll see, we don't take ourselves too seriously… but we do take our work seriously. Our motto is "Have fun while getting it done."
---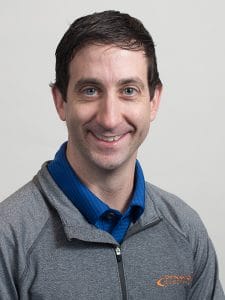 Kenny Daniels, Master Electrician
Kenny is Dynamo's founder and has been a master electrician since 2003. When he's not taking care of your electrical needs, he's coaching kids' sports, playing soccer, running, or biking. Kenny, his wife, and their five kids attend St. Thomas Episcopal Church in Towson. One of Kenny's dreams is to create a network of contractors committed to providing low-cost facility maintenance to churches and other nonprofits.

---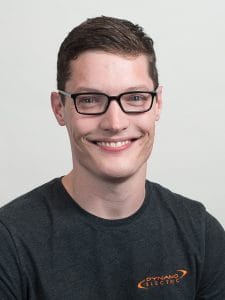 Derek
Derek may look like he's 12, but he has been with Dynamo since 2004. He is a great electrician with lots of experience. Yes, he really is old enough to drive. And no, he is not one of Kenny's kids.

---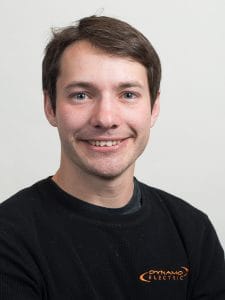 Kevin P.
Electrician Kevin Pruett is proud to say he looks good in a suit. His suit skills are not as good as Sean's, but look at that smile. He is a big fan of a good milkshake and is 100% gluten free. Kevin loves puppies.

---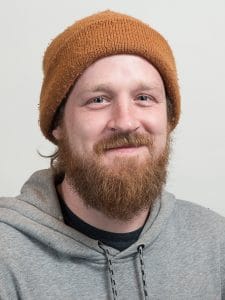 Mike
Mike, an electrician with Dynamo since 2006, is Ravens' purple through and through. He enjoys playing pool and golf, and has been married since 2014.

---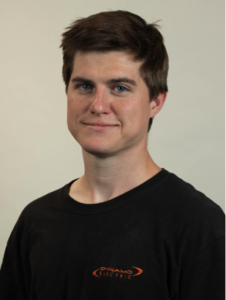 Tom
Since joining us in March 2018, Tom has been working with Mike as an apprentice. Tom likes Mike's hat. (Tom may like Mike's hat even more than Mike likes Mike's hat.) He's also into astrology, so he thinks it's cool to install wire connections for solar panels. It's the closest he can get to visiting a star, one of his lifelong dreams. Tom always wants to go the extra mile, whether it's to please the customers at work—or to zip around in his Ninja 500 motorcycle.

---
Kevin H.
Kevin Holy is our QuickBooks hero. He manages to keep us in balance while balancing his own schedule. If you need to find Kevin, he's probably at a soccer field or at the St. Ursula basketball court.
---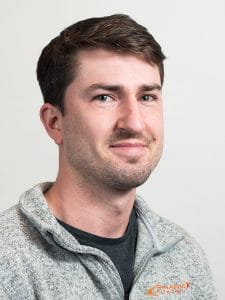 Brandon
Brandon is a terrific electrician with an amazing work ethic. He's a big Ravens fan. He also likes puppies, but not as much as Kevin does.

---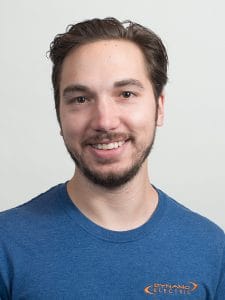 Tim
Tim entered the Dynamo scene strong in 2016. He also is a bit of a puppy fan. He has a great sense of direction and doesn't even need GPS.

---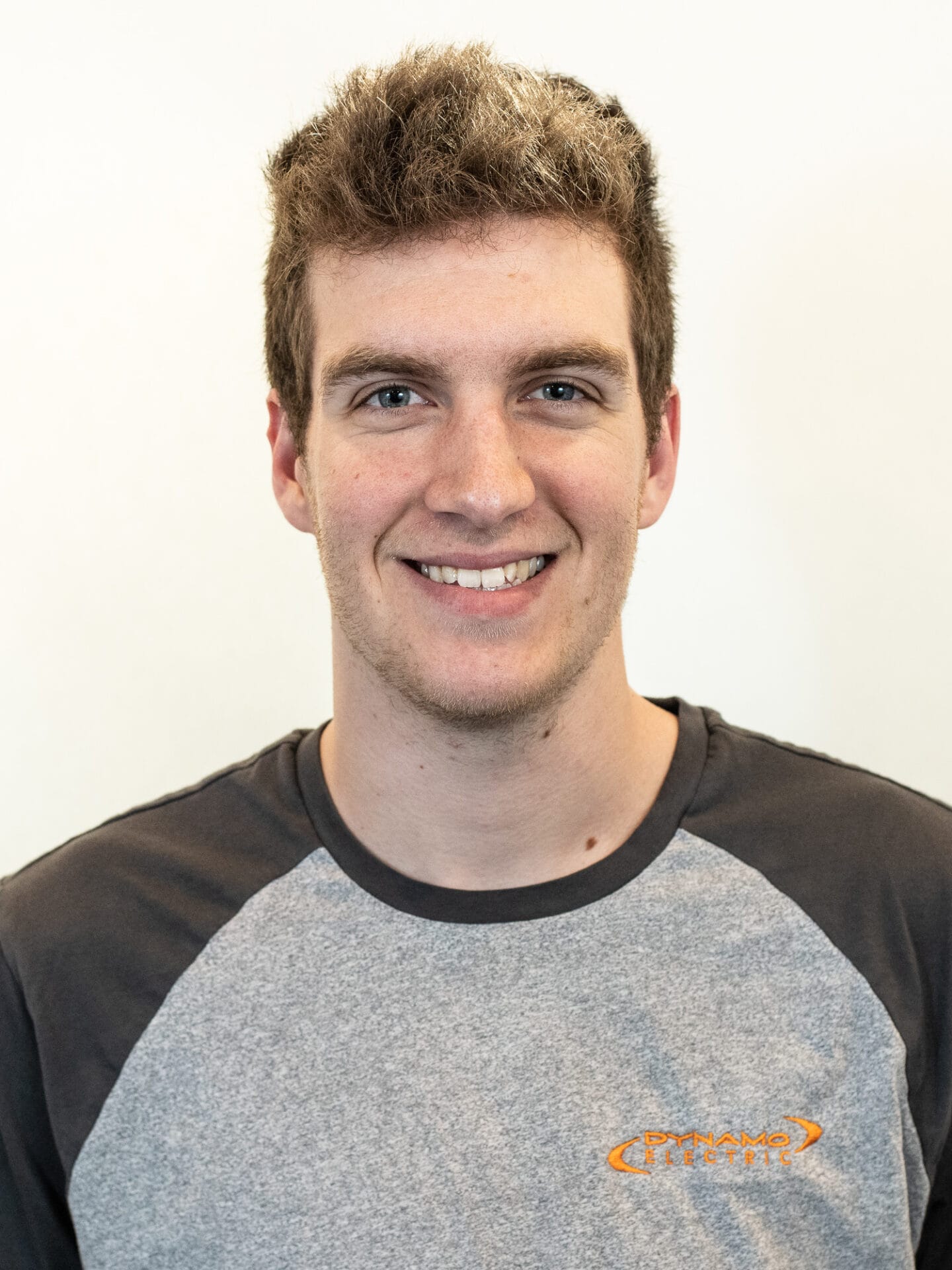 Sean
Sean has been apprenticing with Dynamo since October 2017. "Honesty is the best policy" for him. As a "taller than normal" guy, Sean loves anything sports, especially soccer. Sean is happy to go to an Orioles game in Baltimore, but honestly his heart lies with his Red Sox. Even with that small baseball flaw, Sean can make a mediocre suit look perfect!

---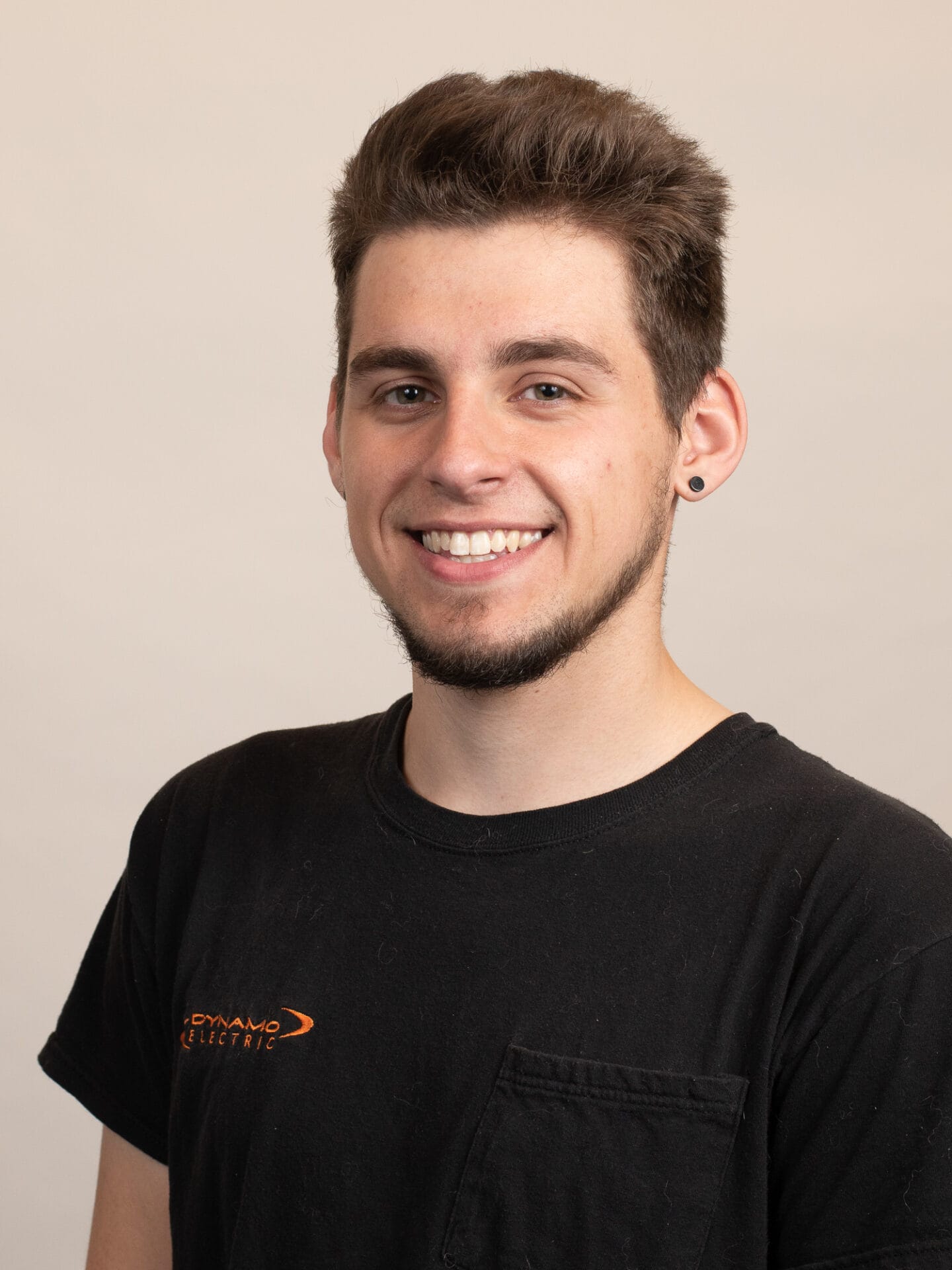 Dave
Dave is an enthusiastic learner and a super apprentice whose favorite color is camouflage. He is working toward his master's license and loves the friendly, laid-back atmosphere at Dynamo. A big football fan, Dave is either playing on the field himself as a wide receiver, or he's watching the Baltimore Ravens or the Alabama Crimson Tide.

---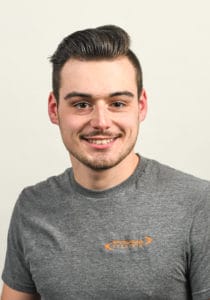 August
August was so eager to join Dynamo that he started working for us right after he graduated from high school. He's a huge sports fan and plays baseball, soccer, and frisbee whenever he can. When it comes to furry friends, August has been known to pet cats and dogs every once in a while.

---
Tracey
Tracey has been our office administrator since 2004 and Kenny's wife since 1998. She is the wonderful mother of Zach, Josh, Hannah, Sara, and Leah. She's the real dynamo.
---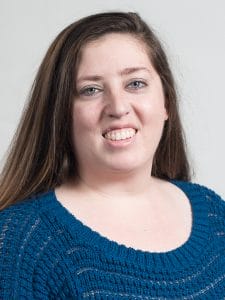 Kim
Kim, our part-time office assistant, helps keep us in line—all while working multiple jobs, volunteering at St. Thomas Episcopal Church, and traveling the globe.

---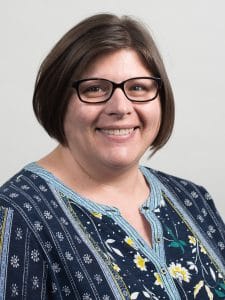 Michele
Michele helps with accounting and accounts receivable.

---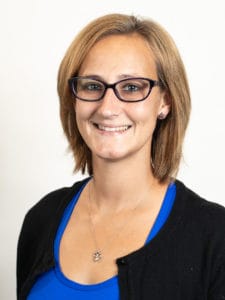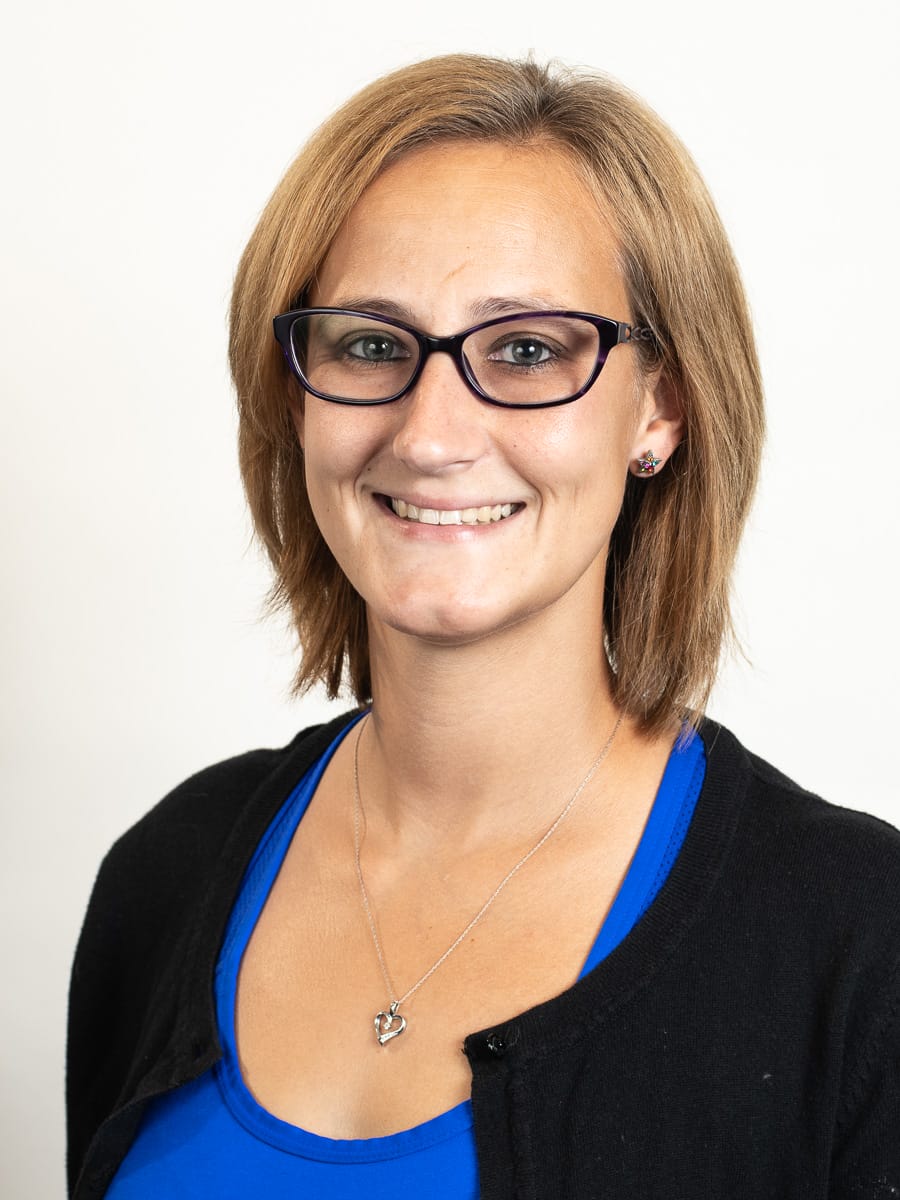 Dawn
Dawn joined our team in May 2018. With her outgoing personality, she loves helping with scheduling, customer service, and administration. Dawn has experience serving in the army, being an EMT, and working in accounting. She enjoys hanging out with her daughters, Lilly and Jasmine, who dance year-round and love outdoor activities. Dawn's husband Josh also likes to dance year-round and loves outdoor activities. They have 3 dogs, 2 cats, a chinchilla, a guinea pig, an African grey parrot, and some fish, all of which makes Kevin's affection for puppies seem almost trivial.